PUZZL3PEACE: The Photography of Jusdeep Singh Sethi
Posted by Brooklynwala in
Art
,
Events
on 08 6th, 2014 |
37 Comments
PUZZL3PEACE is the alias of Los Angeles born Sikh artist Jusdeep Singh Sethi, who passed away last year in a tragic accident at the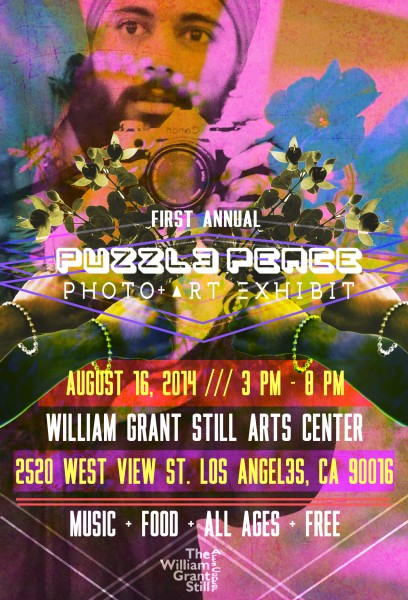 age of 21. Jusdeep, the younger brother of hip hop artist Mandeep Sethi, used 35mm film photography as his primary means of creative expression. He was known for his deep love of and connection to nature and planned to go to school to study naturopathy and holistic healing. 
According to Jusdeep's tribute website:
Jusdeep recognized Mother Earth as his foremost teacher, while continuously giving praise to the most high divine spirit. He was never too proud to ask questions, working daily to diminish his own ego in order to learn more from those that surrounded him.

Jusdeep was a shining free spirit who created music and art with his sitar and film camera, while living a passionate life. Driven by his yearning for social justice and positive change, Jusdeep was also a genuine soldier for the causes. He had the power to light up a room with a smile and embodied the kind of energy that was delightfully contagious.

If you met Jusdeep even once, you remembered him forever.
Whether you had the privilege of meeting Jusdeep or not (sadly, I never did), his family and community are putting together an event in a few weeks well worth checking out if you're in southern California. On August 16, 2014, community members, friends and family, and lovers of photography and art will be gathering in Los Angeles for the 1st Annual Puzzl3Peace Photo and Art Exhibition. The event will be a celebration the life and artistic work of Jusdeep and will feature his photos never seen before publicly. There will also be space to express and share memories of Jusdeep's life, work, and impact on attendees.
According to Jusdeep's brother, Mandeep, "This event marks a 1 year rotation around the sun since the transition of our young warrior. Jusdeep enshrined a piece of himself with all those he had the chance to share space with. When we collectively align together, we begin to fit together as parts of a larger puzzle. A puzzle that will bring us all Peace."
Below are all the details. You can RSVP and spread the word on Facebook as well.